New York New York Pizza
10434 N Dale Mabry Hwy, Tampa, FL 33618
Order now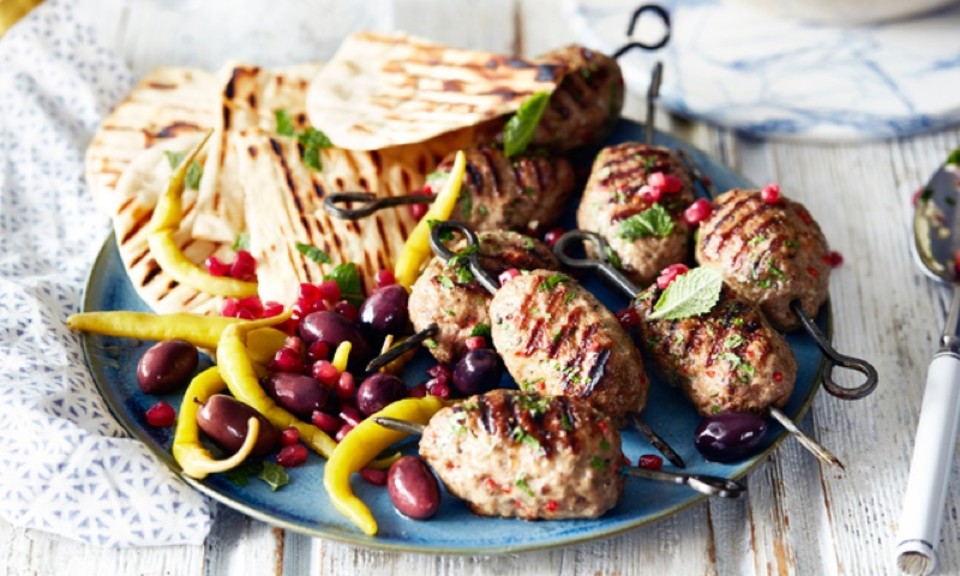 Barry
This was my second order from NYNY, and I'm glad I did.
I got the same order, but for dessert, and it was outstanding!
The order came exactly when they said it would, and was right at eating temperature.
Succulent calamari and a wonderfully cheesy/meaty/saucy lasagna that filled the air with aroma, not to mention my tummy with delight.
If they also made the cheesecake, instead of buying it froma bakery, kudos to NYNY because it was perfect!
New York New York now tops my list for incredible New York Italian meals!!
Debbie
I love the pizza. Actually everything Ive eaten from New York New York has been delicious. The delivery on this last order was not very good. If I did not have the Ring doorbell to alert me of motion at my front door I would never have known my food had been delivered. The delivery person did not ring the doorbell nor did he knock. He left my food on a small table on my porch. Glad I heard the motion alert.
SHERRY
Hey there! The food was fantastic!! Had a pizza with Artichokes & Sun dried tomatoes, a Mushroom/Swiss burger with fries & a Eggplant dish with Spinach & Ricotta ( My new fav!!) And the delivery was fast & friendly! And this was last night with everything closed due to Hurricane Irma coming!!! Will most definitely order from here again!!!!!
Jafreisy
This place is the closest if you're trying to get somewhat close to authentic NY pizza in Tampa. Might take a while for your pizza to be prepared, and even longer with delivery, but just think about how worth it it is when you take your first bite! I love that the pizza doesn't taste like it was thrown together and baked.
Susan
I really love this place. I've ordered here several times. Always something different. The garlic knots are the best I've ever had and all of the chicken dinners have been quality, hot, and delicious. It even comes with a salad! The portions are big enough for 2 meals. Very reasonable prices too.
John
Let's face it, it's hard to find good pizza in Tampa, scratch that, Florida in general. There are so many pizza places with NY in the title but so far only two came close and New York New York Pizza reigns Supreme in my opinion.

If you have never been to New York and are wondering what all the fuss is about, try their grandma pie. It rivals the best pizza places in NY IMHO. The garlic knots are also a great choice. They are amazing, gigantic and cost a fraction of what other places are charging for tiny burnt pieces of bread with garlic powder on them. NY NY Pizza is the real deal!

Take it from someone who just moved here from NY and was spoiled with good pizza places. Try this place, you won't be sorry.
About us
Dinner, Lunch Specials, Pizza, Sandwiches
Today

Delivery: 11:00 AM - 10:30 PM

Takeout: 11:00 AM - 10:30 PM

Delivery

Monday:

11:00 AM - 9:30 PM

Tuesday:

11:00 AM - 9:30 PM

Wednesday:

11:00 AM - 9:30 PM

Thursday:

11:00 AM - 9:30 PM

Friday:

11:00 AM - 10:30 PM

Saturday:

11:00 AM - 10:30 PM

Sunday:

11:00 AM - 9:30 PM

Takeout

Monday:

11:00 AM - 9:30 PM

Tuesday:

11:00 AM - 9:30 PM

Wednesday:

11:00 AM - 9:30 PM

Thursday:

11:00 AM - 9:30 PM

Friday:

11:00 AM - 10:30 PM

Saturday:

11:00 AM - 10:30 PM

Sunday:

11:00 AM - 9:30 PM